The Château Pesquié Wines
The Pesquié style is elegant and fresh, taking its force from the unique, elevated terroir of Mont Ventoux and the sincere passion of its winegrowers. Its cuvees in red, white and rosé are adapted to any occasion: fresh and light "pleasure wines", more complex and concentrated wines and, for special moments, the parcellary cuvees made with grapes from the best terroirs.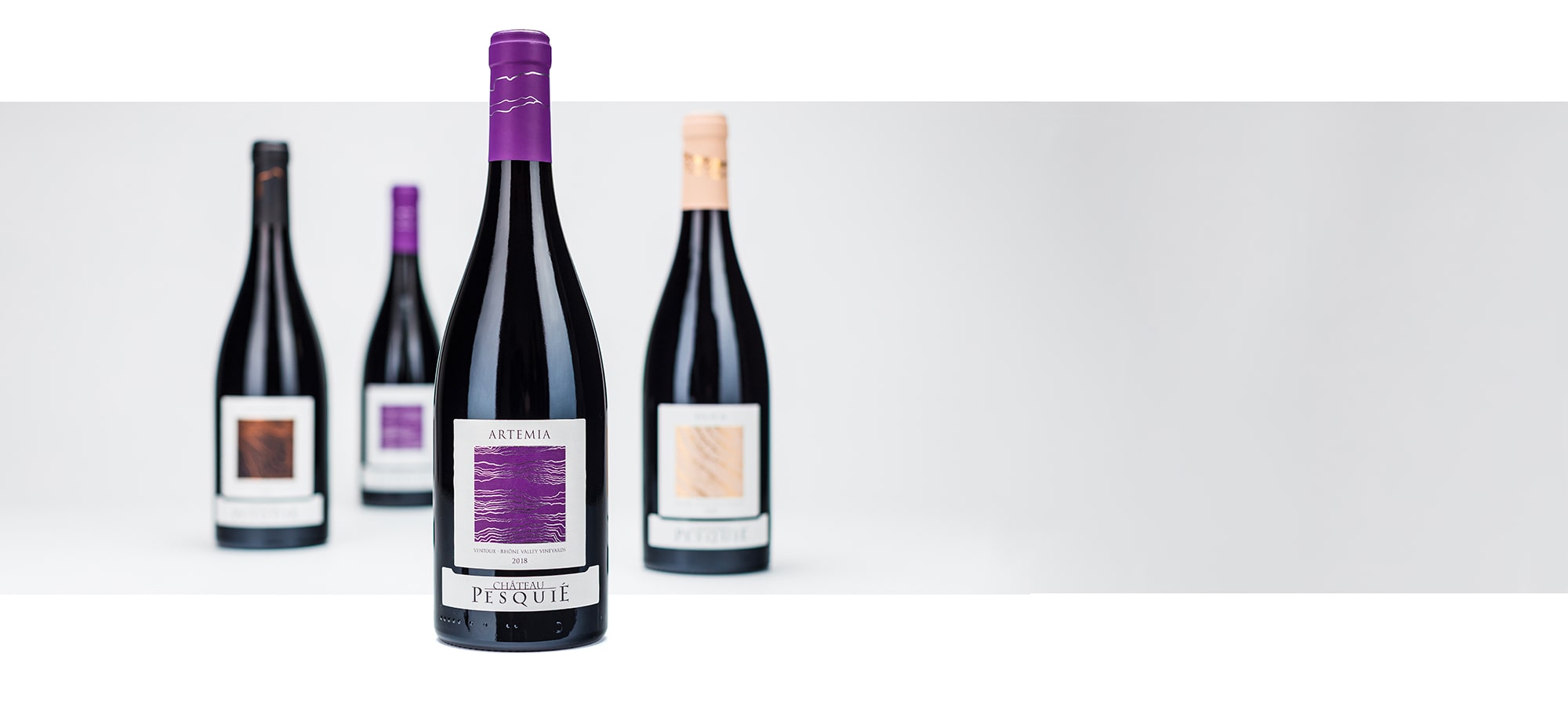 SINGLE VINEYARDS CUVEES
These wines are all about expressing the terroir, revealing the great geological diversity of our vineyard: the grenache vines grow in sandy soil for Silica, stony limestone at altitude for Artemia, and clayey-limestone for Ascensio. The Cuvée Juliette reveals the minerality and salinity of the terroir of Ventoux with finesse and elegance.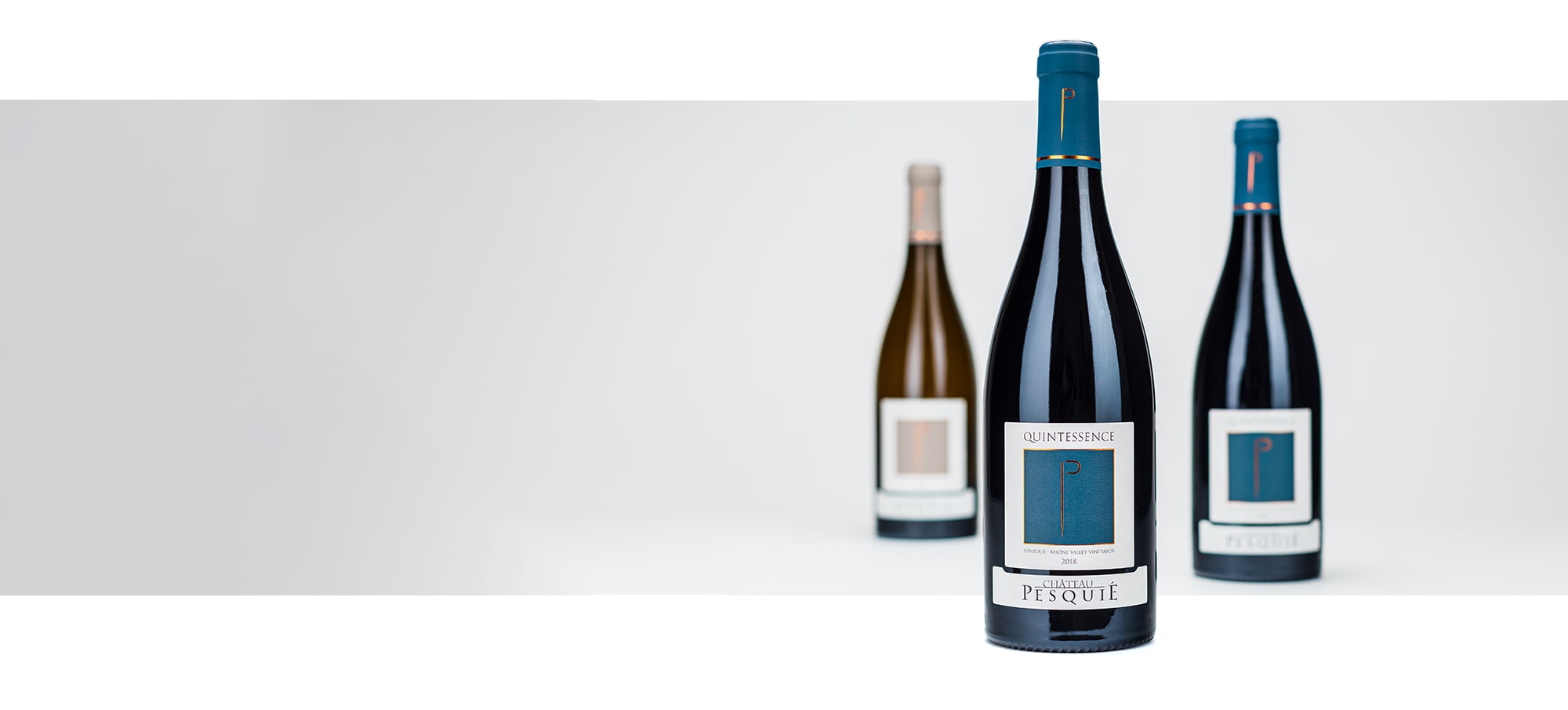 Quintessence
Over the years the Quintessence cuvee, in red, white and rosé, has become a trademark of the Château Pesquié style. It is a rich and complex wine, where the precision of the aging process underlines the freshness of the blends and brings out the best of the Syrah for the red and the Roussanne for the white.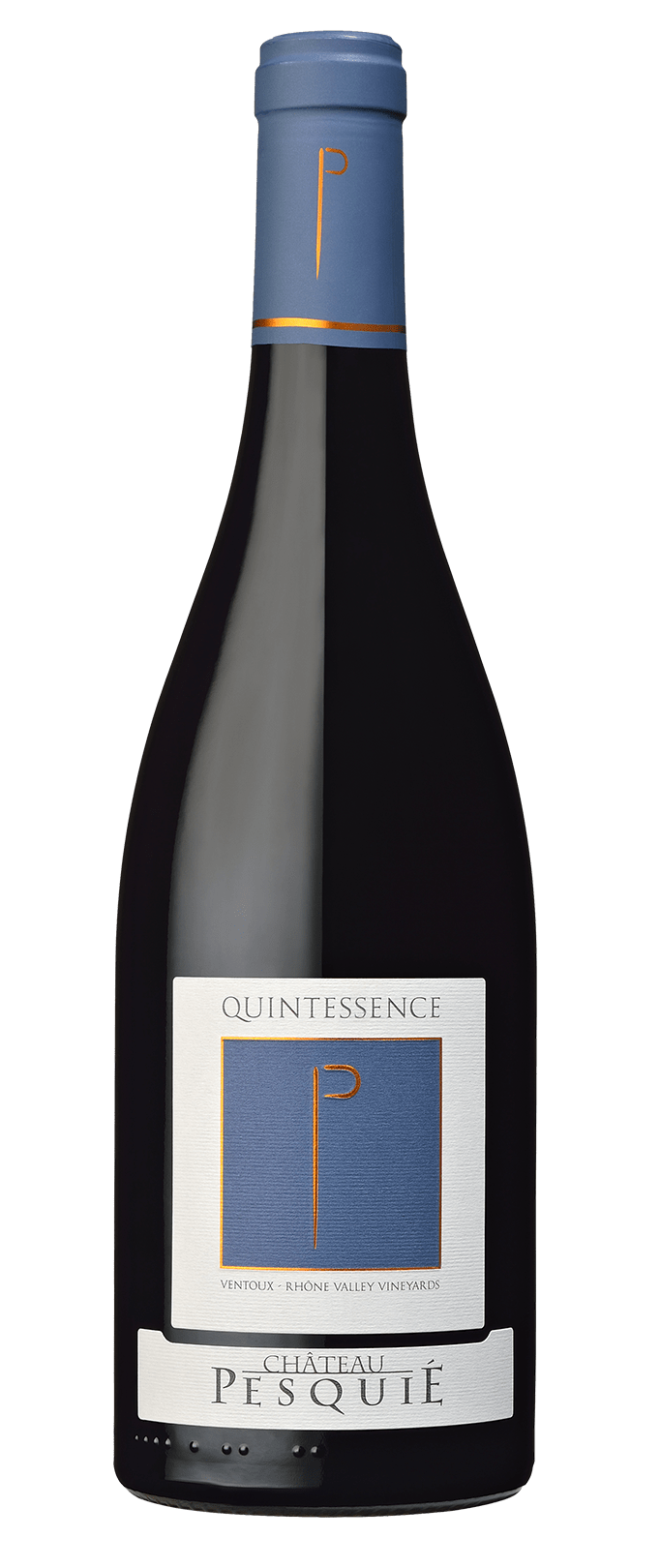 This blend, with a majority of Syrah completed by Grenache, gives a dense and powerful wine with velvety tannins.


This rich, complex and particularly elegant cuvee is made with a majority of Roussanne grapes grown in limestone soil with a subtle dose of Clairette grapes.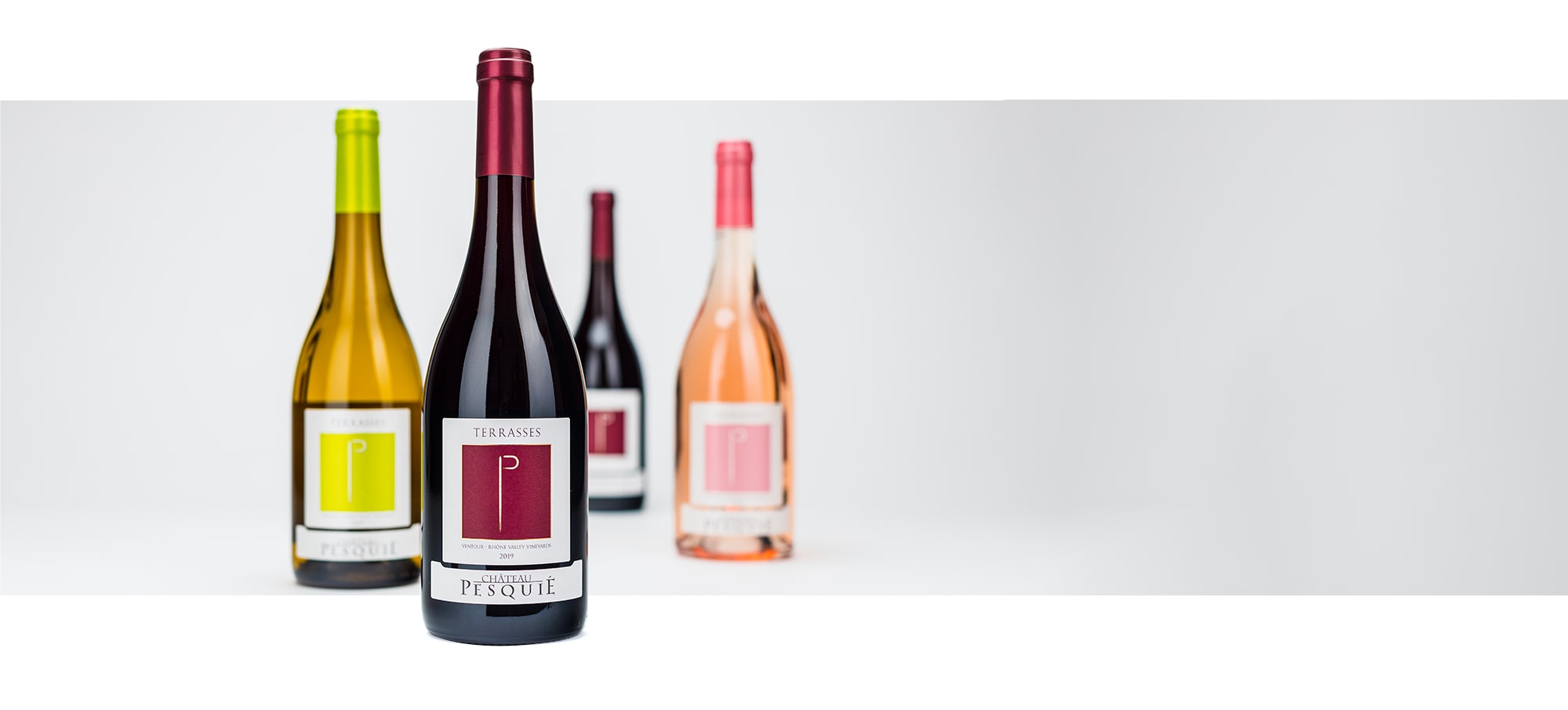 TERRASSES
The Terrasses cuvees are, for each colour, blends of different soils and varietals present throughout the estate. They reflect the balance and generosity of the terroir to which the cool climate of Mont Ventoux brings identity and coherence.

Profoundly anchored in the Ventoux terroir, Grenache and Syrah express themselves here, with brilliance, indulgence and suppleness.


Tension and freshness are the watchwords in this cuvee, born of a limestone terroir, which charms by its citrus notes.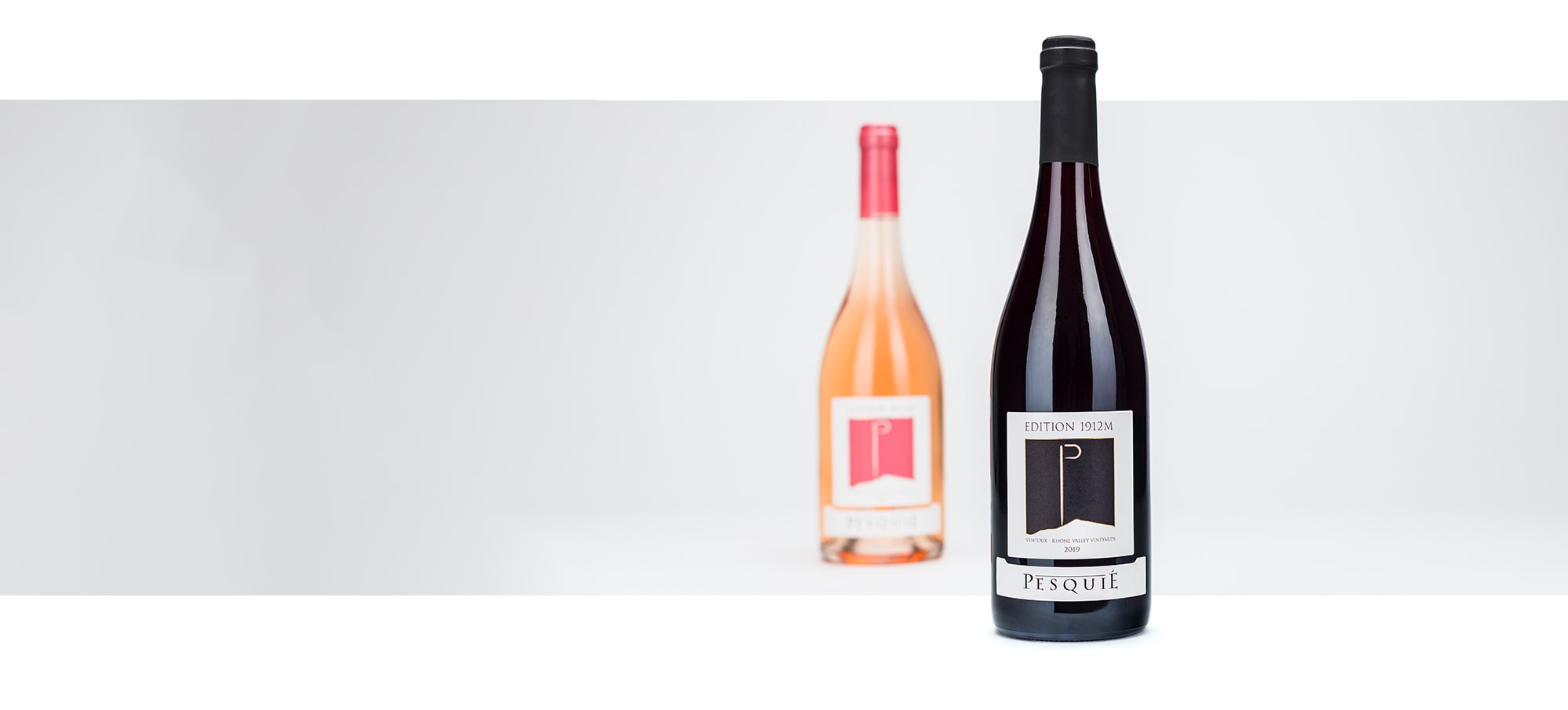 Édition 1912M
The Edition 1912M cuvees are a tribute to the emblematic Giant of Provence with its summit proudly peaking at 1912 metres and are typical of the fresh and fruity profile of southern Rhône Valley wines.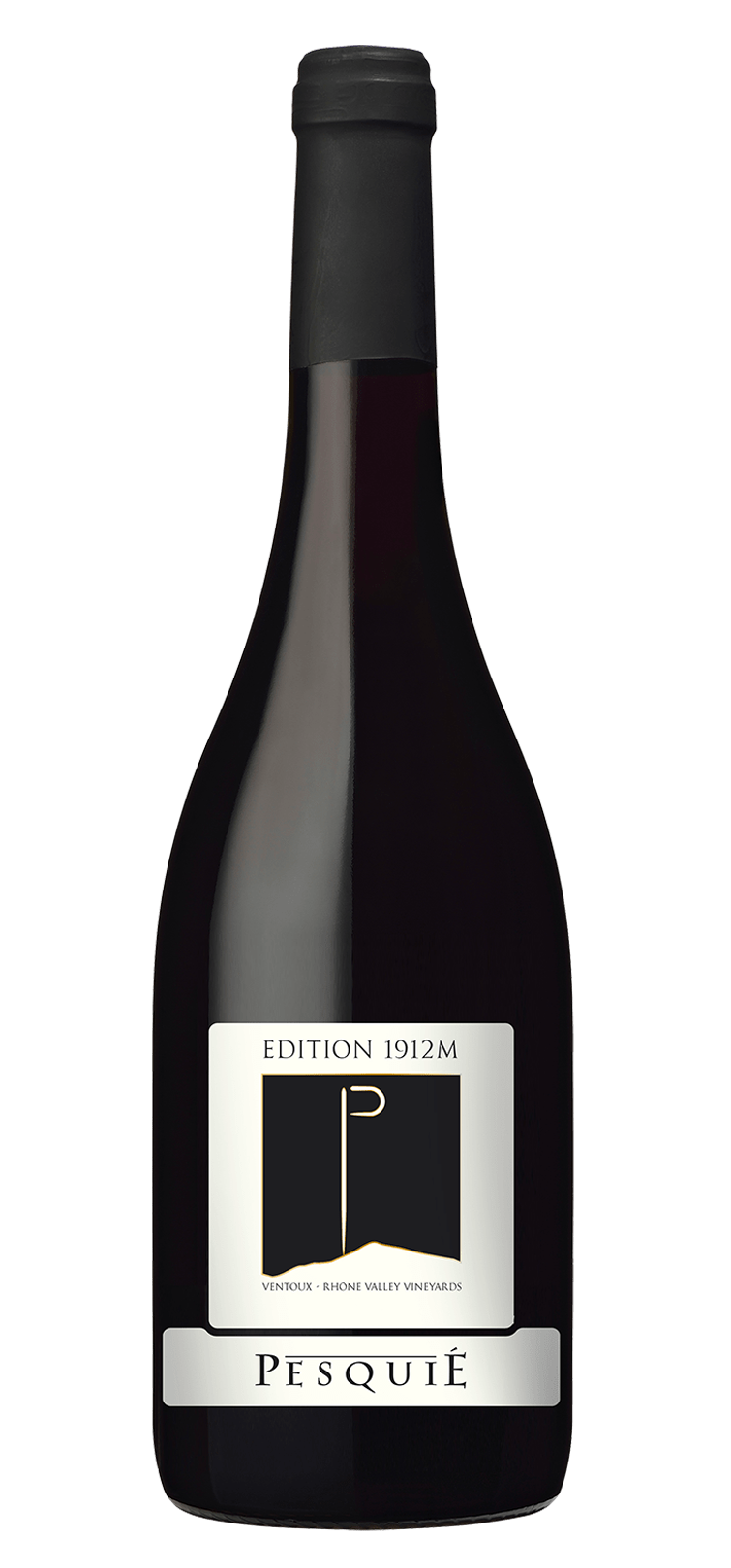 A tribute to the altitude of Mont Ventoux, this cuvee is characterised by aromas of fresh red berries, spicy notes and a magnificent freshness.


This blend of white varietals typical of the Ventoux growing area with its superb tension, presents aromas of white flowers and pale-fleshed fruits.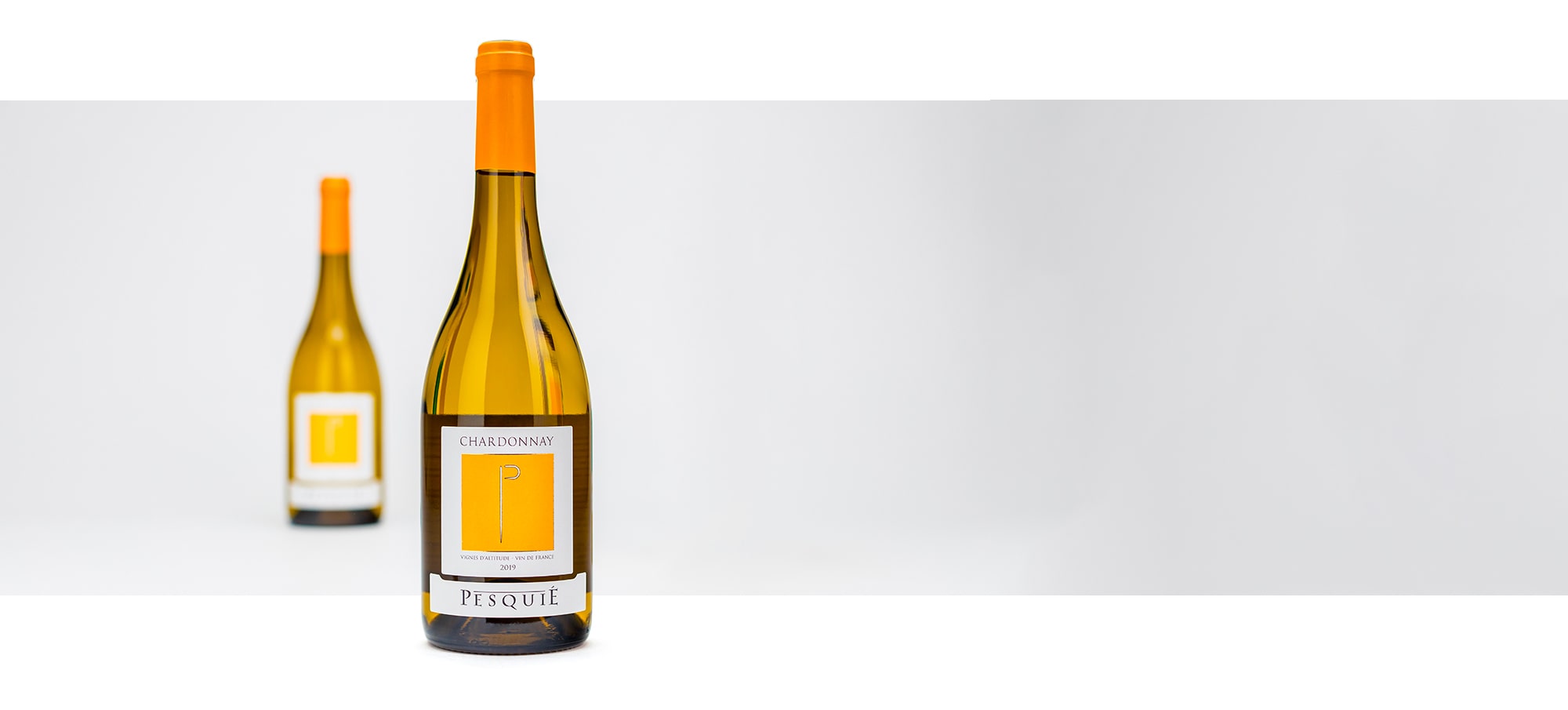 THE VARIETALS
Here, the Chaudière family continues to put the emphasis on freshness with two varietals that are not typical of the region: the easily-digestible Muscat Petit Grain grape, grown in the safre and limestone terroirs of the AOC Muscat de Beaumes-de-Venise, and a sharp Chardonnay in its purest form and without oakwood aging.